2 DAY CATAMARAN TOUR FROM LIMASSOL TO PAPHOS
We offer a 2 day sailing trip in our brand new catamaran from Limassol to Paphos, the museum city of Cyprus with many beautiful historic buildings and ruins.
The sailing tour to Paphos takes about 6 to 8 hours.
Day


As this will be an upwind direction (against the wind).
Short walk through the city and promenade for getting some food.

Day

Visit of the historic buildings and ruines.
Leaving Paphos and heading east back to Limassol after planning the route depending on the wind direction.
We will reach Limassol in the afternoon.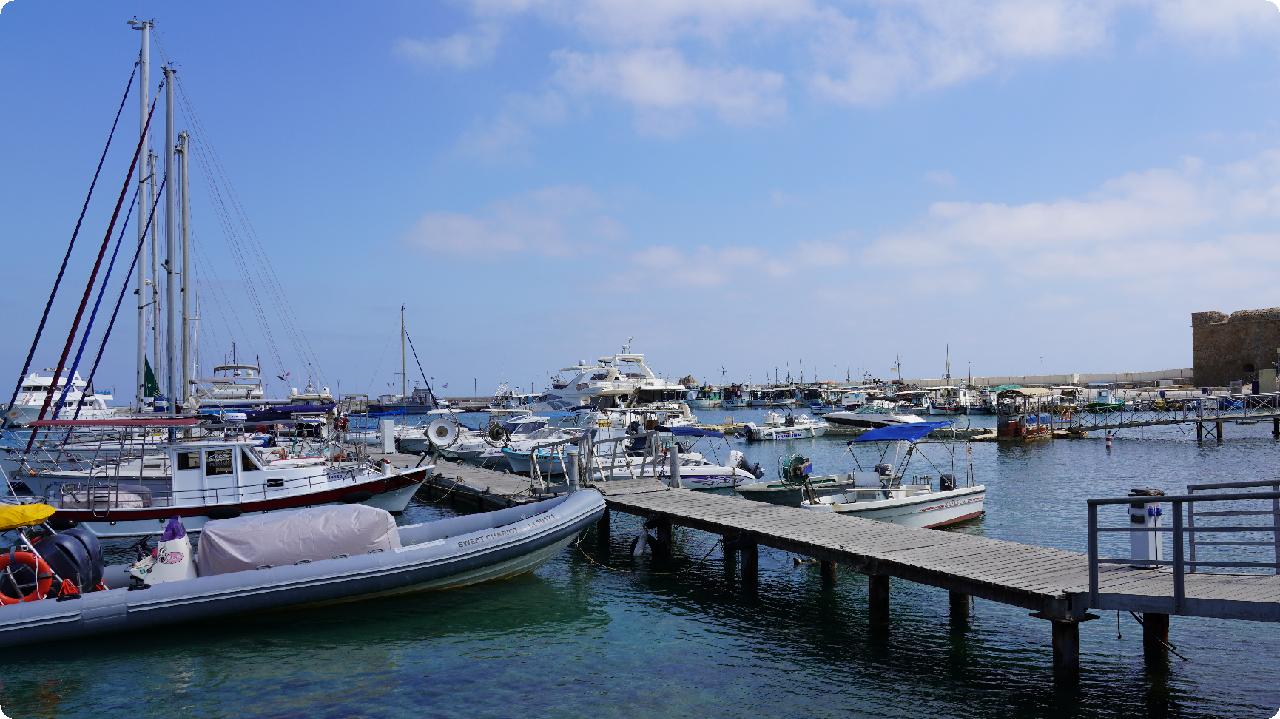 The description relates to the most common wind direction from west do east.
Maximum persons on board: 10
The price includes drinks and snacks
The price includes fuel
The hotel is not included
yt2 · 2023-04-26